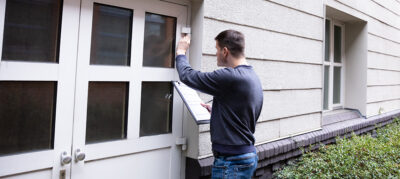 Pre-Lising Inspections and Appraisals Can Save Thousands When Selling
Vero Beach Realtor Sandra Strickland says sellers can save thousands by getting home Inspections and appraisals BEFORE they list a home. "An ounce of prevention is worth a pound of cure." We have heard this saying. It applies when selling a home. Most people know a fresh coat of paint helps when preparing to sell. But did you know you can save thousands of dollars by getting a home inspection and appraisal before listing your home?
According to Sandra, Unexpected costly repairs or a low appraisal can scare buyers, causing them to back out or renegotiate to lower the purchase price. And if the deal falls through, a "back on the market" status can raise a red flag to future buyers.
"Unfortunately, homes falling out of contract is common in real estate. This could be prevented by addressing those concerns before listing and sharing that information with potential buyers." Getting inspections and appraisals before listing your home prevents stress and saves sellers thousands of dollars. Call Sandra Strickland, a Keller Williams Luxury International Vero Beach Realtor, for top-notch advice on selling your home.
Want to know more about Sandy and her extensive real estate expertise? Click here to Meet Sandy.
Also, click here to see the competitive edge working with a realtor gives you!