Sandra Strickland
Licensed Real Estate Agent / Broker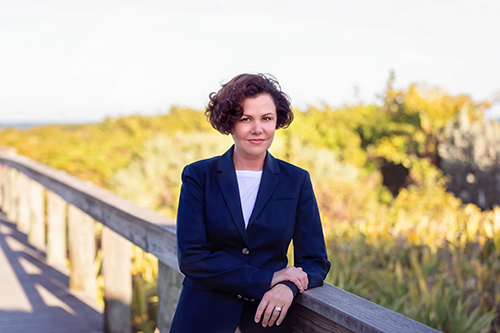 Born and raised in the sunshine state, Sandra Strickland has over 25 years of experience in real estate which includes working as a property appraiser, working with banks valuating their portfolios, and selling bank foreclosures. She works with buyers and sellers to achieve their real estate goals. She is a licensed broker and received her registered appraiser's assistant license to increase her knowledge of property values. Before becoming a top real estate agent, Sandra Strickland spent many years as a South Florida Emmy Award-winning television reporter and producer. Later, she decided to pursue her passion for real estate taking her attention to detail to the real estate field. A native Floridian, she loves sharing her knowledge of the sunshine state. Sandra Strickland is passionate about working with customers to discover their real estate goals while providing valuable insights into the industry.
During her time off, Sandra loves practicing yoga and exploring Vero Beach with her husband and grown daughter. She also has two mini schnauzers, Ricky and Teddy, whom she lovingly calls "the gangsters" because of their mischievous behavior.
Click Here to See Homes For Sale in Castaway Cove!
Click Below to Follow Sandra on Social Media!
Facebook <ahref="https://www.facebook.com/castawaycovevero" rel="noopener" target="_blank">CastawayCoveVero
Instagram CastawayCoveRealEstate
Twitter @SandraSellsVero