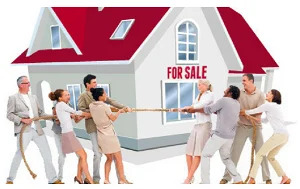 Seller's Market Strategies
Buyers Can Get a Competitive Edge
Vero Beach real estate is moving in Florida. Like most cities, remote work has people moving from all over the world to bask in our sunshine and sunbathe on our beaches in Indian River Shores. Recently, this influx of residents created a sellers' market for homeowners who have seen their property values increase. However, buyers looking for homes for sale can become frustrated and disappointed when their offers are rejected. But, there are a few strategies for writing excellent offers that give buyers a competitive edge in a sellers' market.
Price
To start, offer a competitive purchase price. Don't fret, you will get to renegotiate after inspections. With seven to 10 days for inspections, buyers have time to evaluate the property. This period gives buyers time to rethink the offer's terms. Once inspections are complete, parties return to the bargaining table to renegotiate. Usually, other buyers have moved on to another purchase. And sellers have already started planning to move. Sellers prefer renegotiating with the current buyer instead of putting the house back on the market. In most situations, sellers prefer to credit the buyers for repairs.
Inspection Periods
The quicker inspections are complete, the sooner the seller can move forward. Before making an offer, find a reputable inspector with available appointments—five-day inspection periods are favorable in a sellers' market. Buyers can request an extension if needed. The short time frame shows good faith.
Cash, cash, cash!
Cash is king in any market. In a sellers' market, cash buyers have a big advantage. Removing the finance contingency allows buyers to pursue their mortgage and benefit the same as cash buyers. Removing the finance contingency may sound scary, however, you can get conditionally approved before your home search. Conditional approval is a real advantage. It means you have already met most of the requirements to complete your purchase.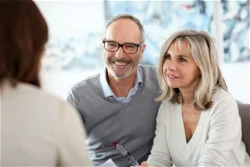 Flexibility
Be flexible with the sellers' terms. Most people assume the sellers want to close fast. However, sellers' needs are individual. They may wish to lease back a few months to find a house. Or they may need to close fast due to another property they are purchasing. One of the best things you can say to a seller is, "We will be flexible with your terms." Flexibility is music to a seller's ears. Selling a home and moving is stressful in any market. But in a sellers' market, homeowners can be more selective and want a flexible buyer.
A sellers' market is challenging for buyers. But, finding the seller's sweet spot will give buyers the upper hand. Happy sales!
Sandra Strickland, Real Estate Agent in Vero Beach, Florida 32963 with Keller Williams Luxury International has 20+ years of experience as a top-selling agent. She is a licensed broker associate who specializes in working as a buyers and sellers agent. Click to read Sandra Strickland's bio!
Want to know the value of a home you are purchasing? Click to use my instant home value tool!